KINCROME SLIMLINE COB LED WORKLIGHT
K10207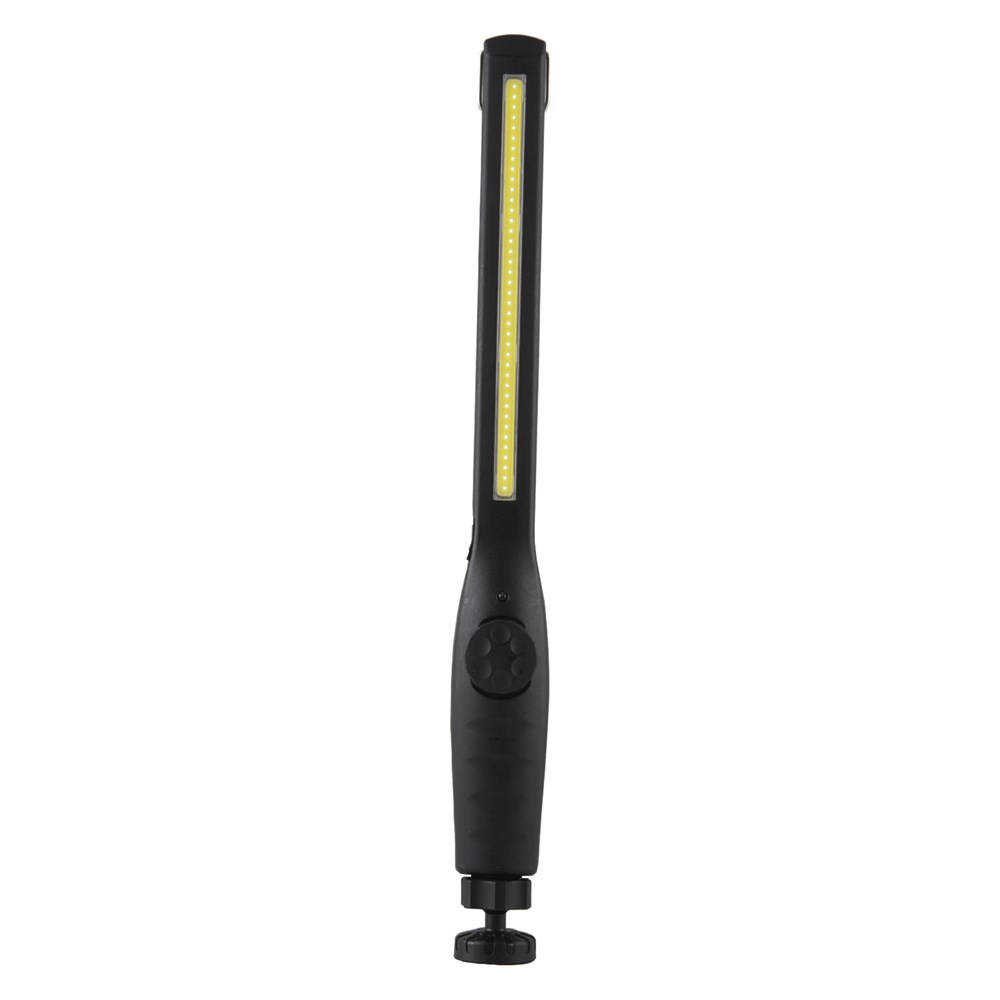 Ideal for illuminating small, narrow spaces such as the modern engine bay, the Kincrome Slimline LED Worklight has a state of the art 15W COB LED with a dimmer switch allowing the user to not only adjust the brightness but also control the level of charge in the battery.<br /><br />The rechargeable Li-Ion battery is charged via a Micro USB and is supplied with a cable and adaptor. <br /><br />The worklight is professional quality and features a 180&deg; Swivel Hook and a strong magnetic base that can be locked into position allowing for multiple mounting options.
Features and benefits
&bull; 15W COB LED<br />&bull; Ideal for illumination in hard to reach / small areas<br />&bull; Adjustable dimmer switch<br />&bull; Magnetic base<br />&bull; 360&deg; swivel base can be locked<br />&bull; 180&deg; convenient hanging hook<br />&bull; Rechargeable Li-Ion battery 3.7V / 2200mAh<br />&bull; Micro USB<br />&bull; Charger and USB cable included<br />&bull; 2.5 hours run time on high, up to 10 hour run time on low<br />&bull; Charge time 3.5 ~ 4 hours<br />&bull; Charging indicator light - red (charging), blue (charging complete), yellow (low battery)
Find your nearest Member
Please enter your suburb or postcode to find the closest Member to you.