KONSTRUKT WASH N WAX TRUCK WASH 20LT
KONS-TWWAX20LT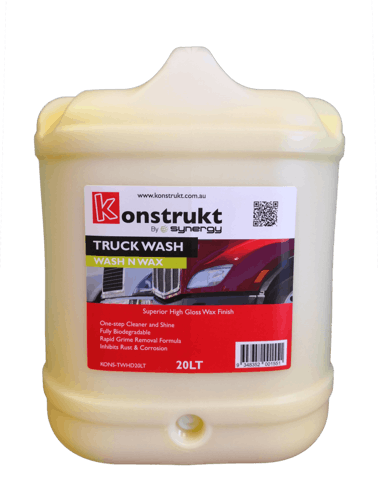 Our Konstrukt Truck Wash & Wax is the versatile 2 in 1 product that removes road grime and dirt from surfaces, while leaving a layer of carnauba wax for maximum protection and polish. 
Primarily used in trade and commercial businesses, the detergent is free from silicone and will leave vehicles streak free and noticeably shinier. 
Economical – Fully biodegradable
Inhibits rust & corrosion
Features and benefits
Compatible with plastic, rubber, chrome, aluminium, and paintwork 

Silicone free, leaving vehicles glossy and streak free.

Inhibits rust & corrosion

Economical and water based

Also available in 5L
Find your nearest Member
Please enter your suburb or postcode to find the closest Member to you.