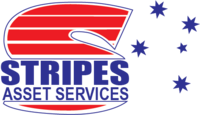 Ph: (02) 6742 0742
Fax: (02) 6742 0752
Email: gm@stripes.net.au
Address:
Australia
About
Stripes Asset Services is a retail shop supplying the mining, engineering and industrial sectors in the Gunnedah area. We take pride in the high standard of our services and aim to create value for our clients by providing them with safe, cost effective and quality solutions that will service any of their needs. We supply top quality products to our clients ranging from  engineering supplies, pipes and fittings, various powered and hand tools, on site safety equipment and PPE.
Stripes Asset Services is part of the Stripes Group this group is made up of Gunnedah Industries, the original workshop fabrication company; Stripes Electrical, the newly added Electrical contracting company; Stripes Asset Services, the industrial supplies store; Gunnedah Freight Centre for local freight deliveries; Fourways Haulage for large and interstate freight; and Stripes Engineering for steel fabrication, onsite SMP and installations.
Trading Hours:
Monday to Friday: 7:30am - 5pm
Geocoded address:
Latitude: -30.979221000000
Longitude: 150.236186200000