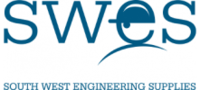 Ph: (08)9725 6400
Fax: (08)9725 69466
Email: sales@h20swes.com
Address:
Australia
About
At South West Engineering we pride ourselves on helping our clients to resolve those difficult problems. With over 50 years in business and a combined knowledge of over 25 years in the
Mining, Engineering and Irrigation Industry we know just how to do that.
We sell brands such as 3M, Techware, DNC Workwear, Drager, Dixon Valves, Toro and Hunter. So call us soon and find out how easy it is to be safe and sound .
Trading Hours:
Monday—Friday: 8:00am - 5:00pm
Geocoded address:
Latitude: -33.356205300000
Longitude: 115.679823800000